Making Christ known through local and global missions.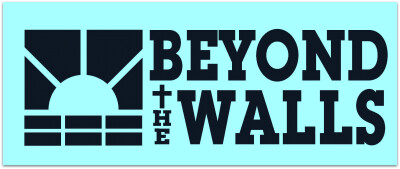 Beyond the Walls Weekend - April 21-22, 2018
Churchwide, Covenant gets out into the neighborhood & city on a weekend and serves. Projects have included Habitat for Humanity, Casey Elementary School groundskeeping & powerwashing, Stewpot Community Services' food collection, Rise Against Hunger meal packaging, We Will Go Ministries' inner city projects, home and lawn care for Southern Christian Services, knitting and helping individuals in need with yard work, moving boxes, simple home maintenance etc. Click here to view the 2018 Beyond the Walls weekend flyer with more information

Christmas Gifts at Covenant is an alternative gifts program. Coordinators are Mary Louise Shaw & Sybil Shaw. Mailout is around Thanksgiving, and members 'purchase their gifts' during the first couple of weeks of December.
Christmas Gifts at Covenant letter
Christmas Gifts at Covenant shopping list
Christmas Gifts at Covenant 2017 booklet
Habitat for Humanity build
Covenant partners with New Hope Baptist Church each fall to work on a Habitat for Humanity project.
Honduras Trips
Covenant short-term mission trip through Salt & Light Ministries is in June, and usually in January/February there's a smaller Salt & Light trip, which Slade & Susan Exley coordinate.
Covenant will make its 21st annual mission trip to Honduras on June 14-21, 2018. Honduras mission team leaders, Slade and Susan Exley, invite all persons interested to contact them as soon as possible. Deposits and applications are due by Sunday, April 15.
Kenya Trips
Covenant short-term mission trip through The Outreach Foundation is every other year, with the next to be in 2017. Usually in August; however, has also occurred in March. Kirsten Shaw coordinates.
Mission Mississippi Breakfast
Covenant hosts the Mission MS prayer breakfast once during the year, usually in April or May.
Mission Rummage Sale
Semiannual, usually late August/early Sept & March. Susan Exley coordinates. Church members are involved as volunteers during the setup and sale, and they contribute items for sale. The money raised is used by the Missions Committee to meet unexpected needs that come to the committee's attention.
Sal y Luz director visit
Visit to Jackson by the director of Sal y Luz, the Honduras arm of Salt & Light, for annual S&L fundraising dinner in September; during his or her visit Covenant usually hosts an informal weekday lunch with Covenant members.
Throughout the year
Covenant hosts our missionaries and representatives of supported ministries. New opportunities for mission are heard as well, usually by the committee prior to the full congregation. These visits may include meeting with the Missions Committee; leading a combined adult Sunday school class; offering a Minute for Mission during worship; or sharing on Wednesday evenings.
National/International Missions
MISSION FUNDING
Covenant Annual Budget
Asterisked ministries below are included in the current annual budget.
Covenant Foundation
The Foundation is overseen by a commission of church members appointed by the Session, with an ad hoc subcommittee appointed by the Session each spring to make a recommendation on distributions. The Foundation operates independently and is not tied to the Missions Committee. Missions simply ensures that Covenant's supported missionaries and ministries are aware of the opportunity to apply.
Christmas Gifts at Covenant
Special Offerings
The Missions Committee has Session-approved authority to take up to 4 special offerings per year. An example is to raise the funds needed to do a Stop Hunger Now meal packaging.
Rummage sale proceeds
Used on an ad hoc basis, as unbudgeted needs come to the committee's attention.