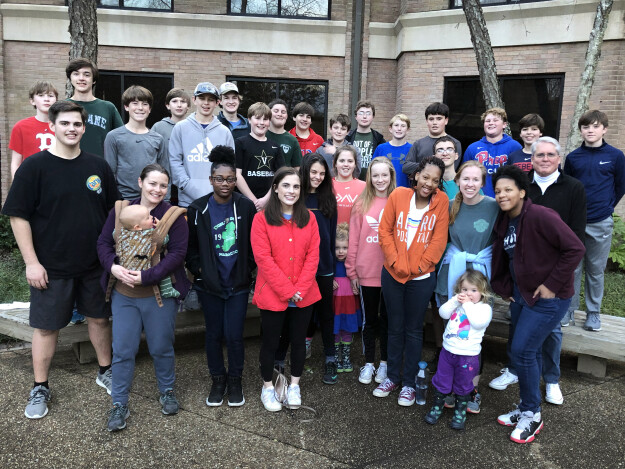 Disciple Now Retreat
Friday, February 07, 2020, 6:00 PM - Sunday, February 09, 2020, 10:25 AM
This weekend retreat is for youth in 6th-12th grade. The boys will spend the weekend together in the Youth House, and the girls will stay at the Mills house.
The retreat begins at 6pm on Friday (Dinner included) and ends with the 10:25am service at Covenant.
All food and entertainment for the weekend are included in the cost.
We would love for your friends to join us!
Please know that we are willing accommodate youth that may need to miss a portion of the retreat.
Register Now
Payment
You may pay the $30 cost of the event online via paypal or by mailing or turning in a check. Checks are payable to Covenant Presbyterian Church. Please write "D-Now" in the memo line. Mail to 4000 Ridgewood Road, Jackson, MS 39211.