Are you musical?
We would love for you to use your gifts to serve in our music ministry.
Please contact Carolyn Sachs to find out how you can get involved.
---
Covenant Choir
With the return to one worship service and Wednesday night activities, Covenant Choir will begin some Wednesday night rehearsals starting October 20, 2021. Rehearsals will be from 7:00pm to 8:15pm either in the choir room (with HEPA filters active) or the sanctuary (windows open) depending on numbers. Singers will be masked. Online helps will continue to be emailed for use by singers not attending rehearsals and for weeks without Wednesday night rehearsals. The entire choir will still gather at 9:00am on Sundays.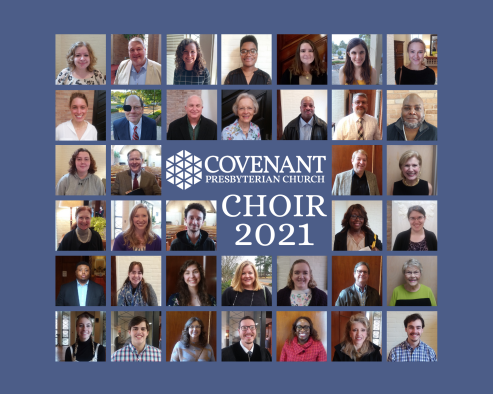 ---
Afternoon Handbells
The Ann & Paul Gaudet Memorial Handbells rehearse in the fall and spring on Mondays from 12:30pm to 1:30pm. The group aims to ring in worship every other month from September to May.
We also ring in area nursing homes/assisted living facilities 3 times in December and 3 times in May. Ringers must commit to attending or finding a substitute ringer. Substitute ringers are always in demand!
---
Men's Chorus
Men's Chorus welcomes any man who can carry a tune! It is not necessary to be able to read music.
Rehearsals are short and occur after worship on the 3rd and 4th (and 5th) Sundays of each month. Sing-outs are periodically scheduled on Sunday afternoons.